Wybor RealSurround Soundbar - 18000W PMPO
RealSurround Soundbar
The RealSurround Soundbar – its compact, comes with 3D-surround sound enhancement IC, full wooden case and an output of 90W-RMS, completing an advanced home entertainment system along with a Wybor 40MS16 LED television.
The eq2 dialogue mode brings greater clarity to every sound – from dialogues to SFX. It also features USB/SD port to play your favorite music. It comes with remote controls preset equalizer mode, play/pause, prev/next bass, input source and more. And the flexibility to position it at will.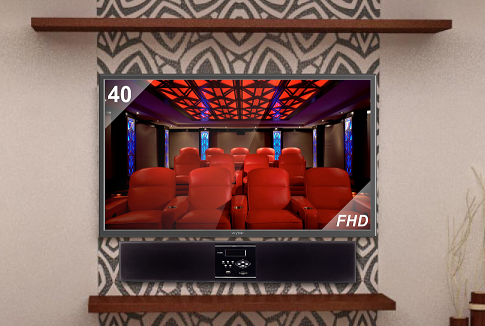 Hear what you've been missing
Augment Full-HD pictures with RealSurround sound to match, and enjoy more distinct dialogue, richer soundtracks and effects, and deeper bass. Just press a button on the remote and feel the power of real 3D surround sound.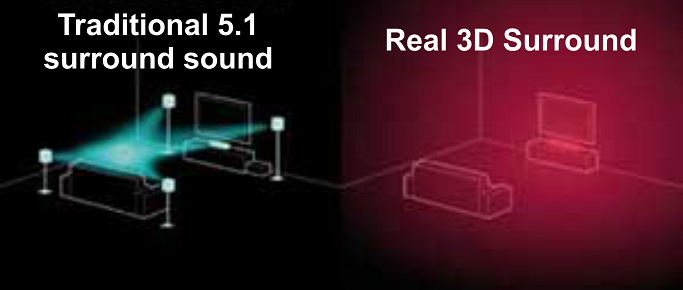 Advanced sound technology
Advanced technologies that enhance television audio, to deliver clearer sounds with deep bass. And minimize the need to adjust volume from scene to scene.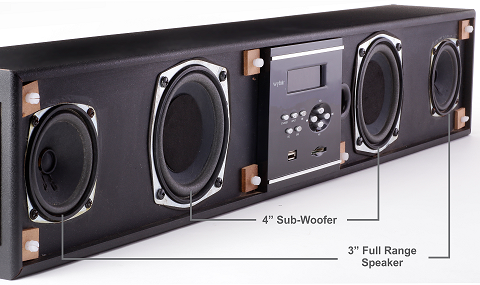 Setup
It's simple – just connect the Soundbar to your TV with an audio cable that can be 3.5mm jack to 3.5mm or 2pin RC in order of preference. You can select desired mode from input key on the remote/control panel on your soundbar.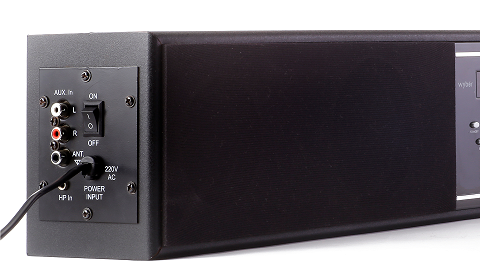 Unleash the bass
Gripping thrillers. Live music. Dramatic series. Sometimes you just need a bit more bass when you're watching TV. Well now you're in control—select your favorable equalizer preset mode at the touch of a button on the remote.
Eq1 – Movie
Eq2 – Dialogue
Eq3 – Disco
Eq4 – Jazz
Eq5 – Hall Effect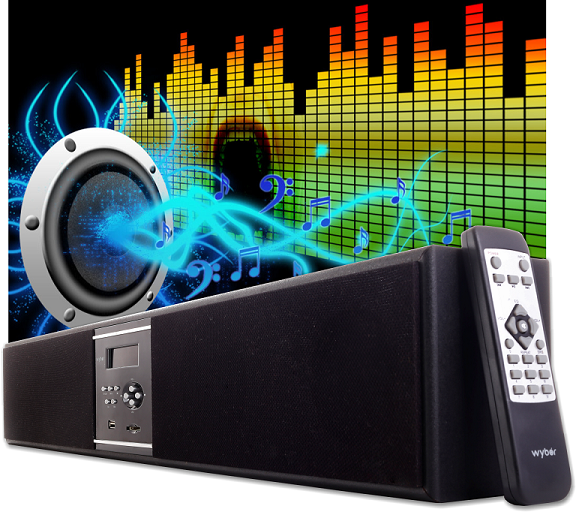 Connectivity
USB/SD Card
FM Player
3.5mm Jack or RC Input for TV